Sew a Pillow from an Orphan Quilt Block


Along our quilting journey, we try new techniques and test interesting ideas. Sometimes these valuable lessons and attempts yield "orphan blocks" or leftover quilt blocks that don't belong to a larger quilt. Take one or more of these treasured quilt blocks and sew them into throw pillows. It's an easy idea that doesn't require any additional quilting!
The block Nancy is featuring today was created from a leftover block from her 2016 Quilt Extravaganza. This Be My Valentine block—and soon to be pillow—was made with the Carefree Curves Template.
All the quilt blocks in the 2016 Quilt Extravaganza, are created using contrasting strips of fabric strata. If you don't have a leftover block of your own, sew this Be My Valentine block from Nancy's February 2016 Block of the Month posting.
Be My Valentine Block Pillow
Make your Quilt Block into a Pillow
Supplies
One quilt block 12-1/2″ x 12-1/2″
3/8 yard fabric for pillow back
7″ length of hook and loop tape
One 12″ pillow form insert 
This pillow tutorial will work with any 12-1/2″ quilt block. Nancy used the Be My Valentine block for her pillow.
Envelope Pillow Back
Create the pillow back using two fabric rectangles cu

t 12-1/2″ x 9-1/4″ a

long with a 7″ length of sew-on hook & loop tape.
Separate the hook & loop tape pieces.
Serge or zigzag one long edge of each of the pillow back rectangles.
Center the top edge of the sew-on hook & loop tape strips to each rectangle 1-1/2″ from the serged or zigzagged edge using the 5-in-1 Sliding Gauge.
Topstitch the hook & loop tape to the fabric.
 Fold under a 3″ hem along

hook & loop tape

 edges.
Overlap the rectangles, matching the

hook & loop tape

 strips. The pillow back is now the same size as the pillow front: 12-1/2″ x 12-1/2″.
With 1/4″ seam allowance, baste the overlap along right and left edges.
Stack the front and back pillow pieces, right sides together.
Shape the corners of the front and back pieces to prevent pokey corners.
Measure down and across 4″ and mark with non-permanent pen.
Measure in 1/2″ along both sides of the corners and mark.
Connect the lines using a ruler. (Optional)
Place rulers at 4″ measurement along cut edge and taper to 1/2″ mark; trim.
Repeat on all four corners.
Consider making a template of the size of the shaped corners from card stock to quickly mark the pillow corners.
Stitch front and back pillow pieces, using 1/4″ seam allowance.
"Wrap" the corners: Fold the fabric along the stitch line at the bottom corner; pin.
Sew over the wrapped fold.
 Release hook & loop tape, turn right side out.
Gently push all four corners out with a Point2Point turning tool.
Insert a pillow form. Ta dah!
Do you have quilt blocks in other sizes?
Use this handy reference chart to create an envelope-style pillow back for any quilt block!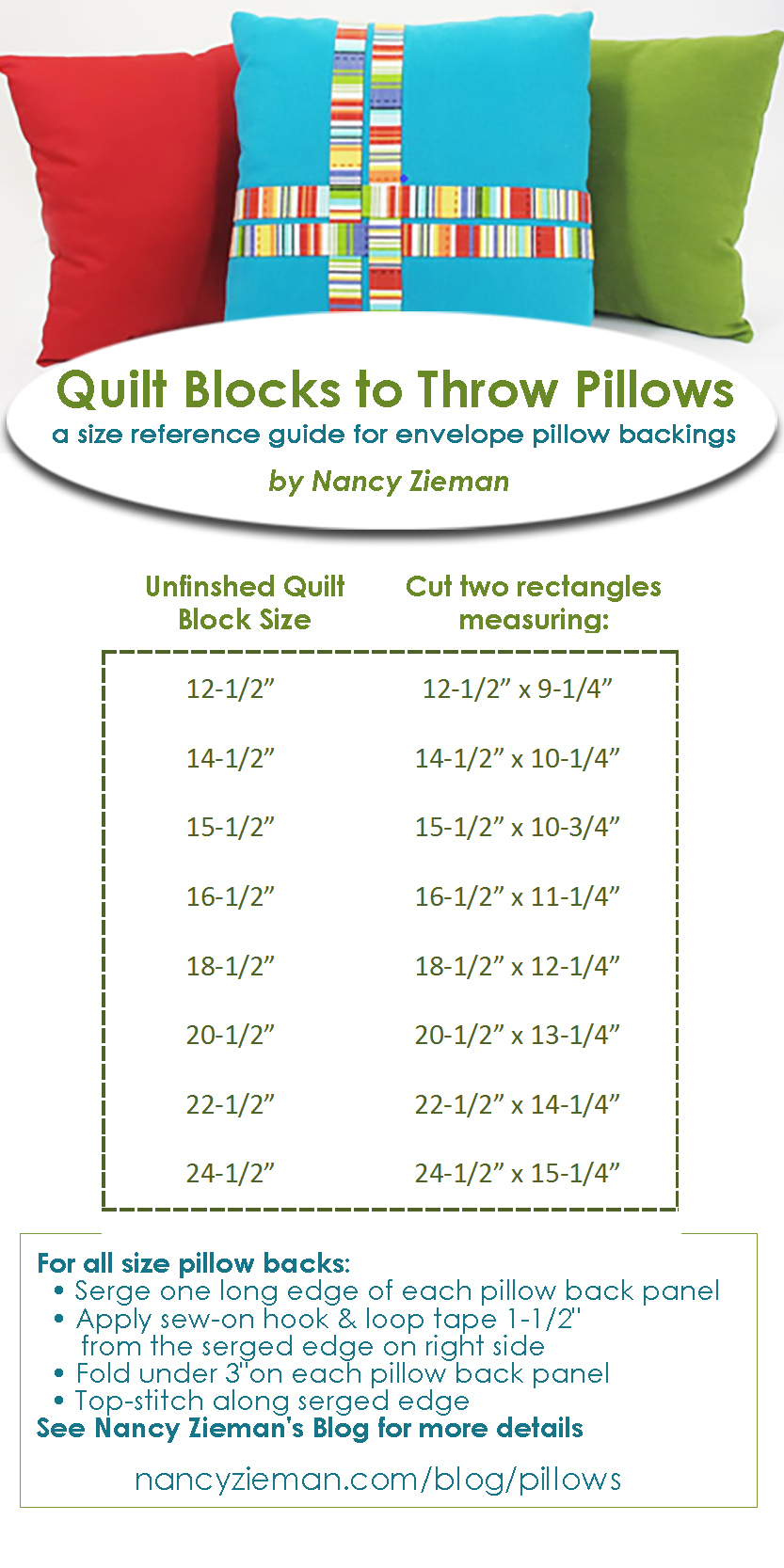 Watch The Best of Sewing With Nancy online at NancyZieman.com
Save
Save
Save
Save
Save
Save
Save
Save
Save
Save
Save
Save
Save
Save
Save
Save
Save
Save
Save
Save
Save
Save
Happy Sewing,
Team Nancy Zieman
Nancy Zieman Productions, LLC.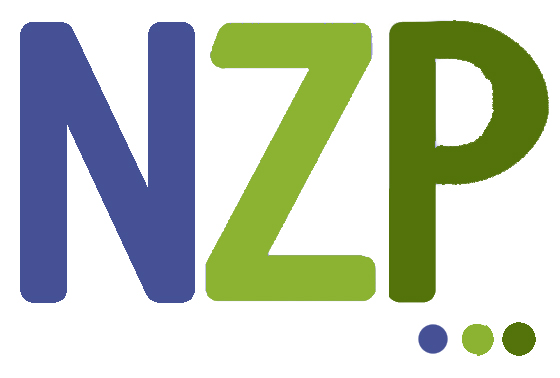 Content in this feed is © copyright 2018 by Nancy Zieman Productions, LLC and may not be republished without written permission. You're welcome to forward the email to a friend or colleague but it's not okay to add the RSS feed automatically as content on a blog or other website.
The FTC requires us to tell you that Nancy Zieman Productions, LLC has provided products by other companies in the course of doing business. The FTC requires us to advise you to take this information into consideration when reading this posting.