Stress-Free Machine Quilting with Embroidery Designs

Sometimes the quilting step is the most perplexing and stressful. Your goal is for a stress-free process, but where to begin? Denise Abel, my guest on Sewing With Nancy, has a solution—use an embroidery machine and turn it into a quilting machine. Denise joins me for the second part of this series, Stress-Free Quilting with Machine Embroidery, which is this week's online video feature. Watch the second part on Sewing With Nancy, online.
First Episode Highlights
During the first program of this series, Denise and I showcased piecing simple blocks using an embroidery machine. If you missed that episode, click here to watch! Programming the design into the embroidery machine yields precisely stitched blocks with unbelievable accuracy.
Highlights from the Second Episode
Determine the layout of the blocks. For the Simple Shadow blocks, there are a few design options.
Stress-Free Hooping
Positioning the three layers of a quilting sandwich—backing, batting, and pieced top—evenly into a hoop might seem tricky at first glance! Not so, with these techniques.
First option: Spray baste the layers together
Tape backing to tabletop, wrong side up.

Lightly spray baste the backing fabric with

KK2000.

Position batting.

Lightly spray baste the batting.
Position pieced top; right side up.
The quilt sandwich is ready to hoop.
Second option: Fuse-tack the layers together.
Cut 1/2″ wide strips of

Wonder-Under

Press 1/2″ wide strips of 

Wonder-Under

 to the wrong side of backing and quilt top.
Press 1/2″ squares in place, a fist width apart.
Remove paper backing.
Press layers together.
The quilt sandwich is ready to hoop.
Choose a quilting embroidery design
There are 24 quilting designs available with the book purchase. The two designs that were used to quilt the layers of this lap quilt are featured below.
There are other embroidery designs that are digitized for machine quilting. Look for designs that have compatible components such as a square, a 1/2-square triangle, or borders.
Attach embroidery hoop
Mark center of each block with a wash-away marking pen. This block has a seam at the center, which eliminates this step.
Add double-sided basting tape to the underneath side of the inner hoop. (Can you see the shadow of my hoop earring in this shot? The photo was hurriedly taken at the studio during a recording day!)
Position hoop on fabric, aligning crossmarks of hoop with wash-away marks on fabric or crossmarks on template.
Place outer hoop underneath the quilt sandwich; loosen the screw. Insert inner hoop into the fabric. Tighten screws.
Remove template if a template was used.
Close-up of the quilting stitches
Denise used white thread to stitch the full embroidery design in the center of the pieced blocks and the design that fills a 1/2-square block in the corner of each white triangle.

To watch Sewing With Nancy on your iPad, iPod Touch, or iPhone, download the app.

Bye for now,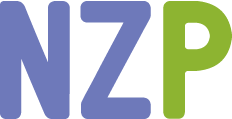 Content in this feed is © copyright 2015 by Nancy Zieman and may not be republished without written permission. You're welcome to forward the email to a friend or colleague but it's not okay to add the RSS feed automatically as content on a blog or other website.